SCRIPT COMPETITION !
SHORT OR FEATURE
Congratulations !
Your scripts have been selected for the second round of the competition by our first set of readers !
SHORTS
(in no particular order)
Birdwatches : Kieran Lynn
Escape : Daniel Kopp
Silver Wings : Tom Lashley
The Hiding : Paul Laight
FEATURES
(in no particular order)
How soon is now : Andrew Muir
Mary and Dyonisus : Iannis Aliferis
Our board of readers (see below) will now evaluate your scripts.
The production company will decide on the basis of their evaluation and on technical criteria which script they will produce
(one short, one feature or only one script)
BOARD OF READERS
Discover our board of readers !
4 very different readers all commited to art and involved in storytelling.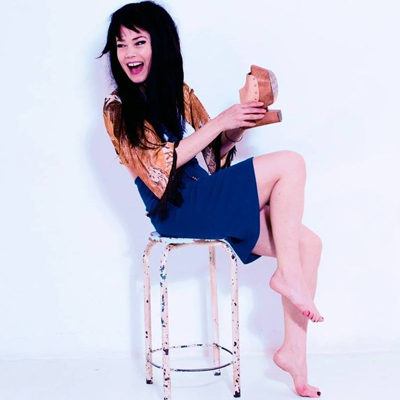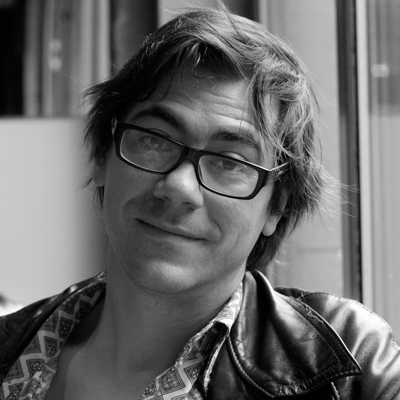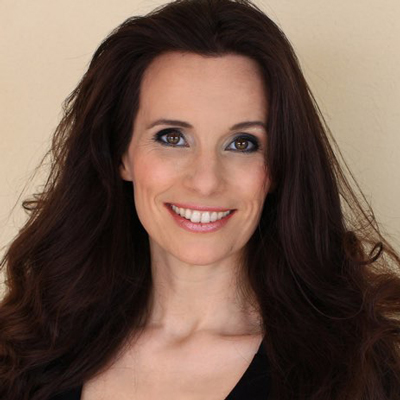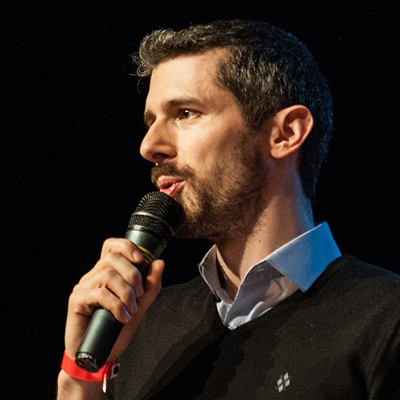 Brisa Roché is an American singer/songwriter based between Northern California and Paris.
She has been writing, singing and producing music for seven features among which Yves Saint Laurent by Jalil Lespert and, most recently, SONAR by Jean-Philippe Martin, in theatres June 7, 2017.
One can often hear her as a guest on France Culture being interviewed about the Beat Generation, American poetry and current events.
Recently, she performed original music and spoke about creative process at the Centre Pompidou in Paris surrounding the current comprehensive Walker Evans exhibit May 2017.
Brisa Roché's fifth album, INVISIBLE 1, was released in June 2016.
An EP and video entitled LIT ACCENT came out May 5th 2017, to be followed by another EP 'Bost and Bim' June 30, 2017.
At ease manipulating a broad range of musical genres, the grain of her voice, her succinct and emotive writing and her visual charisma make her easy to identify.
Richard Brouillette is a film producer, director, editor and programmer.
Richard Brouillette has always been very active in Québec's independent film community, participating in militant actions and devoting himself to the cause of artist-run centers. Since 1993, he has also sat on the Boards of various organizations, including Main Film (2002-2015). He is currently part of the Boards of Cinema Politica, and l'Amicale de la culture indépendante.
Starting as a film critic for the Montréal weekly, Voir, he then worked for Québec's top independent distribution company, Cinéma Libre for 10 years. In 1993, he founded the artist-run center La Casa Obscura, a multi-disciplinary exhibition space.
He produced and directed Too Much Is Enough (M. Joan Chalmers Award : Best Canadian Documentary), Carpe diem, Encirclement – Neo-Liberalism Ensnares Democracy (Robert and Frances Flaherty Grand Prize, Yamagata International Documentary Film Festival 2009, Grand Prize La Poste Suisse of the 2009 Visions du réel festival, as well as 4 more awards), Prends garde à la douceur des choses and Oncle Bernard – A Counter-Lesson in Economics (La Vague Award for Best Documentary FICFA 2015). He also took part in the collective film St-Henri, the 26th of August.
He has produced six feature length films: Tree with Severed Branches, by P. Ferland, Barbers – A Men's Story, by C. Demers, Les désœuvrés, by R. Bail, Adagio for a Biker, by P. Ferland, Ladies in Blue, by C. Demers, and Chantier, by R. Bail.
In 2014 he won the CALQ Award for Best artist of the year in Mauricie.
Brigitte Hool is a Soprano opera singer with an outstanding career. She sang for the last few years at la Scala di Milano, and l'Opéra Comique of Paris, the Capitole in Toulouse, the Operas of Lyon, Lausanne, Bordeaux, Modena, Nice, Tours, and Vichy, and has been touring Japan (Micaela, Carmen) and Brasil (concert arias of Mozart and Vier Letzte Lieder of STRAUSS).
She has been directed by Claus Peter Flor, Ion Marin, Jérémie Rohrer, Maurizio Benini, Giancarlo del Monaco, Jérôme Savary, Omar Porras, Micaela, Arnaud Bernard… and many others.
But beyond being a very well known opera singer, she has recently written "Puccini l'aimait", a book about Puccini's most intense love story, retracing beautifully the circumstances of his life as a composer, a man of society and a lover.
This book has been published in the prestigious publishing house "L'âge d'homme" and has enjoyed unending success since the day it came out.
Degrees and awards
She has degree in "Literature" that came with an award from the University of Neuchâtel and another university degree in "Journalism" also with an award of the University of Neuchâtel.
She was awarded with the Trofemina prize in Paris in 2010 out of 25 other artists, sports people and management creatives, electing her the most promising woman and artist of French speaking Europe in 2010.
She was awarded with the Prix Culturel Vaudois in 2008.
She was issued a Grant of Merit by Mirella Freni who taught her afterwards and invited her to sing at her 50th Birthday Gala.
Mathieu Dochterman is a theater critic for the magazine Toute la culture and 800 signes another culture magazine in Paris.
Despite spending lots of time in theaters in Paris and all over France, he is also trained in storytelling and in creative writing.
In fact, he is passionate about stories, all of them – books, plays, films.
His love for theater has lead him to become a semi-professional theater actor.
Mathieu Dochterman has a degree in «Law» and in « international Law » from la Sorbonne in Paris and Surrey University USA as well as a PHD in Law from la Sorbone in Paris. He teaches « law and marketting » in various schools in Paris.
APRIL 2017 COMPETITION !
SHORT OR FEATURE
Do you have a great script but are struggling to get it produced? This is your opportunity to have your script produced by an International Production Company, and the film to be entered into festivals, and even marketed to distributors.
DEADLINE : April 30th midnight.
PRIZE : 3% of the global budget of the film
(standard contract for a film script that includes author rights in Switzerland)
CONDITIONS
Swiss production company, Inredproduction are looking for short film or feature scripts to be written to professional standards. The film will be shot by a professional crew in the locations shown in the video below.
The director will be selected after the script has been chosen to match the genre of the script. The director will be Swiss for production and funding reasons.
If you are living in Switzerland for at least two years and are of any nationality, or if you are of Swiss nationality living abroad and you are a writer AND director, you can of course apply with your script and your director's cv and showreel (you must have shot at least one feature, or have won several prizes for shorts).
DURATION
Approximate duration of the finished short film would be 10-18 minutes whilst the feature should be of standard length. If your feature is not ready yet, you can also send us a synopsis between 15-40 pages.
GENRE
Inredproduction are open to all genres.
ACTORS
we are primarily looking for two handers (script featuring two main roles) suitable for the two actors mentioned below (click on actors' photographs to see bio, reel and cv).
For the short film it may be possible to include a small additional part if it is essential to the story. For the feature, the idea is to have 5-7 actors maximum including the two actors below.
LOCATIONS
We are primarily looking for a contemporary, rural setting, or a music studio in the countryside. (click on image to get the location reel and photographs of the music studio).
SEND YOUR SCRIPT, WITH YOUR RESUME TO : films@inredproduction.ch
IN SHORT
DEADLINE :
APRIL 30th midnight
DURATION :
Short film : 15-18 min
Feature : 90 min more or less
GENRE : any genre
ACTORS : Martin Hobbs and Janine Piguet
Short film : 2 characters (maybe a very small 3rd part)
Feature : 5-7 characters
LOCATIONS : lake, countryside, forest, shags, country house, music studio, church
SEND YOUR SCRIPT, WITH YOUR RESUME TO : films@inredproduction.ch
SOME ADVICE
Be creative, but make sure your script is achievable within a low budget. (write for present day, no historical films with expensive costumes, no helicopters or space ships, and no green screen,…)
Please make sure you look at the biographies of the two actors, their showreels, and the location showreel to check the suitability of your script before sending it.
Submissions are only open to writers fluent in English.
Some suggestions for inspiration include:
Two people on the run ; two recluses who cross paths ; someone escaping a hectic life in the city ; a musician recording an album ; Europe (Brexit, social themes…) ; a horror story in a forest ; a love story ; an alien or fantastical story ; a story centred around a farmer ; someone in hiding ; a kidnapping…
You can view the trailers of the different projects we have produced by clicking on the links on our main page by clicking on Home.
They might give you an idea of our editorial style.